Recognizing achievements can be reasonably priced and creates an environment of teamwork and fellowship. Plaques, acrylics or resins can be awarded for goal attainment in business, schools, sports teams, competitions, and many other areas. Contact us to assist you in the design of the awards you require.
We offer real wood (walnut, oak, etc), wood-look, marbled (black with gold marbeling & specks, black with silver, or combinations).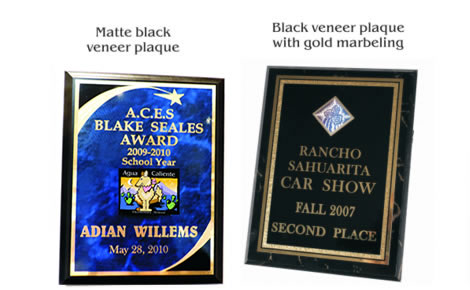 Plaques with cove edge rounded corners metal plates and logo insert. Different colors available for metal plate.
Wood-look placques with 45 beveled black edges.
Real wood available.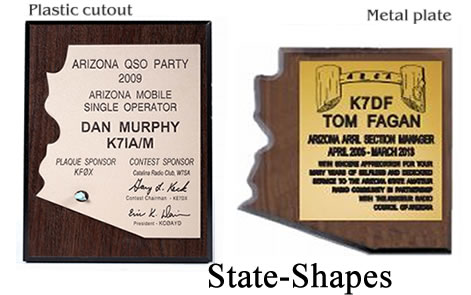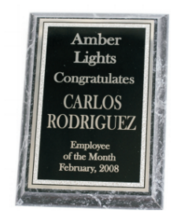 Black metal plate with silver engraving on black with silver marbling plaque.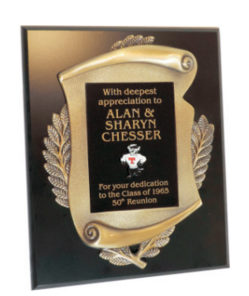 High end plaque – Metal Scroll (other varieties available) on black piano finish plaque.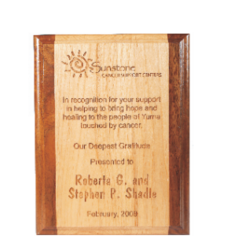 Real alder wood plaque. Engraved directly on wood.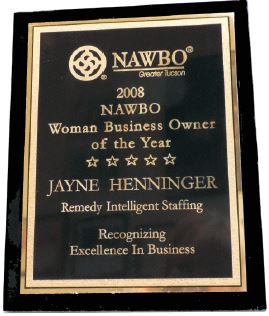 High-end plaque – laser engraved metal plate on black glass plaque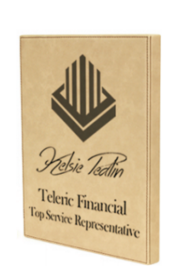 Leatherette plaque – available in light or dark brown. Engraves black.
Wood or wood-look plaques with engraved plates
Full color or engraved logos
Wide range of acrylics available
Perpetual plaques
Resins
Medals and gavels
Standard plaque sizes

5 x 7
6 x 8
8 x 10
Larger plaques available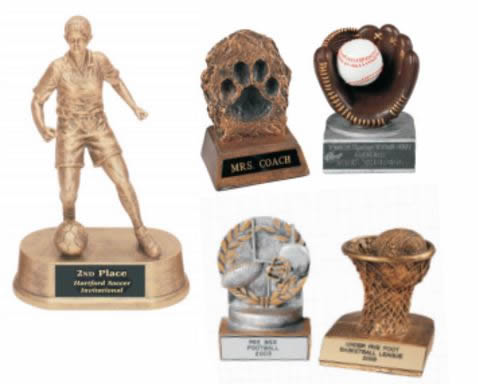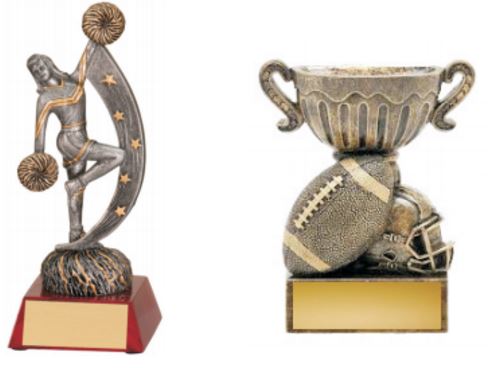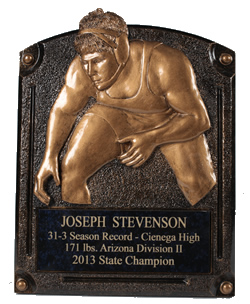 Resin figures from small to large sizes.
Personalized engraved plate included.
Available for all sports, extra-curricular
activities and more.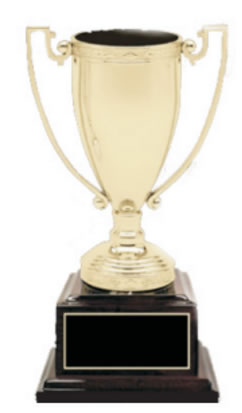 Loving Cups in
a variety of styles.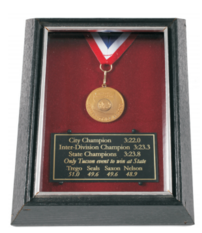 Shadow box
presentation to hold
important sports awards.
Gavel with engraving for corporate or organizational award.

Pins to recognize long term employment or participation.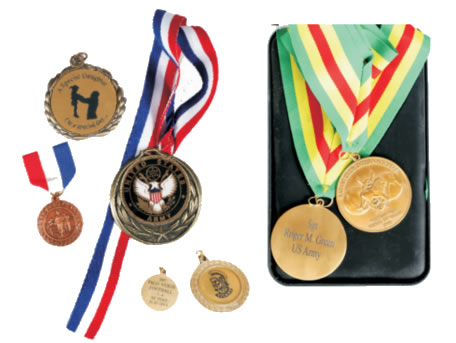 Medals for recognition. Many options available.